Daily handpump accelerometer data and borehole water level data, Kwale County, Kenya (NERC grant NE/M008894/1)
(I) Handpump Vibration Data For each handpump, data is organized in one CSV file per day. These files are grouped together over batches, where each batch approximately corresponds to three months. (II) Borehole Water Level Data Water level data at the borehole of each handpump is recorded in one CSV file per handpump. Both uncompensated (raw) and compensated (with respect to atmospheric pressure) data are available. (III) Data Time Logs A separate Excel file lists the locations of the monitoring sites and the time logs corresponding to both (I) and (II) per handpump. References: [1] P. Thomson, R. Hope, and T. Foster, "GSM-enabled remote monitoring of rural handpumps: a proof-of-concept study," Journal of Hydroinformatics, vol. 14, no. 4, pp. 829–839, 05 2012. [Online]. Available:
https://doi.org/10.2166/hydro.2012.183
[2] F. Colchester, "Smart handpumps: a preliminary data analysis," IET Conference Proceedings, pp. 7–7(1). [Online]. Available:
https://digital-library.theiet.org/content/conferences/10.1049/cp.2014.0767
[3] H. Greeff, A. Manandhar, P. Thomson, R. Hope, and D. A. Clifton, "Distributed inference condition monitoring system for rural infrastructure in the developing world," IEEE Sensors Journal, vol. 19, no. 5, pp.1820–1828, March 2019. [4] F. E. Colchester, H. G. Marais, P. Thomson, R. Hope, and D. A. Clifton, "Accidental infrastructure for groundwater monitoring in africa," Environmental Modelling Software, vol. 91, pp. 241 – 250, 2017. [Online]. Available:http://www.sciencedirect.com/science/article/pii/S1364815216308325 [5] A. Manandhar, H. Greeff, P. Thomson, R. Hope, and D. A. Clifton, "Shallow Aquifer Monitoring Using Handpump Vibration Data," In-review, 2019.
Simple
Date (

Creation

)

2019-09-13
Maintenance and update frequency

notApplicable

notApplicable
GEMET - INSPIRE themes
BGS Thesaurus of Geosciences

Well pumps , Accelerometers , Aquifers
Keywords
Access constraints

otherRestrictions

Other restrictions
Use constraints

otherRestrictions

Other restrictions
Other constraints

The copyright of materials derived from the British Geological Survey's work is vested in the Natural Environment Research Council [NERC]. No part of this work may be reproduced or transmitted in any form or by any means, or stored in a retrieval system of any nature, without the prior permission of the copyright holder, via the BGS Intellectual Property Rights Manager. Use by customers of information provided by the BGS, is at the customer's own risk. In view of the disparate sources of information at BGS's disposal, including such material donated to BGS, that BGS accepts in good faith as being accurate, the Natural Environment Research Council (NERC) gives no warranty, expressed or implied, as to the quality or accuracy of the information supplied, or to the information's suitability for any use. NERC/BGS accepts no liability whatever in respect of loss, damage, injury or other occurence however caused.
Other constraints

Either: (i) the dataset is made freely available, e.g. via the Internet, for a restricted category of use (e.g. educational use only); or (ii) the dataset has not been formally approved by BGS for access and use by external clients under licence, but its use may be permitted under alternative formal arrangements; or (iii) the dataset contains 3rd party data or information obtained by BGS under terms and conditions that must be consulted in order to determine the permitted usage of the dataset. Refer to the BGS staff member responsible for the creation of the dataset if further advice is required. He / she should be familiar with the composition of the dataset, particularly with regard to 3rd party IPR contained in it, and any resultant use restrictions. This staff member should revert to the IPR Section (ipr@bgs.ac.uk ) for advice, should the position not be clear.
Metadata language

English

English
Topic category

Geoscientific information
Geographic identifier

KE

 

Date (

Revision

)

2009
Geographic identifier

KEN

 

Date (

Revision

)

2009
Geographic identifier

KENYA [id=687000]

 

Date (

Creation

)

1979
Reference System Information
No information provided.
Distribution format
OnLine resource
Hierarchy level

dataset

Dataset
Other

dataset
Conformance result
Date (

Publication

)

2011
Explanation

See the referenced specification
Pass

false
Conformance result
Date (

Publication

)

2010-12-08
Explanation
Pass

false
Statement

To test if the model generalizes to handpumps drawing water from different depths of shallow aquifer systems, three different monitoring sites are selected corresponding to three different depth ranges - shallow, medium, and deep (categories are arbitrarily defined based on available samples). (I) Handpump Vibration Vibration data is collected using a consumer grade accelerometer sensor attached to the handle of the handpump. The sensor measures accelerometry data in three orthogonal axes at a sampling frequency of 95 Hz. A typical pumping cycle, i.e. a cycle of the handle being raised and pushed down, corresponds to one second interval. (II) Borehole Water Level The water column is measured using diver sensors (manufactured by ©Van Essen Instruments or ©Heron Instruments) fixed close to the bottom of the rising main. Data is collected at a sampling interval of five-fifteen minutes.
gmd:MD_Metadata
File identifier

93d5dde1-3a4f-5973-e054-002128a47908  

XML
Metadata language

English

English
Hierarchy level

dataset

Dataset
Date stamp

2021-07-26
Metadata standard version

2.3
Dataset URI
Overviews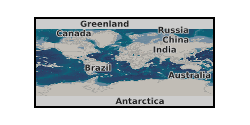 Provided by
Associated resources
Not available