Oilfield in a box: The Hutton Field Dataset
This data includes all of the information provided to the BGS (British Geological Survey) through the National Hydrocarbon Data Archive for the Hutton Field. It includes: Production data and a 3D seismic survey in addition to borehole records from 65 wells across the Hutton Field.
INSPIRE
Identification
File identifier

9c577a84-209e-14c6-e054-002128a47908  

XML
Hierarchy level

dataset

Dataset
Online resource
Resource identifier
Metadata language

English

English
Projection
code

urn:ogc:def:crs:EPSG::4326
Classification of data and services
Topic category

Geoscientific information
Classification of data and services
Coupled resource
Coupled resource
Classification of data and services
Coupled resource
Coupled resource
Keywords
GEMET - INSPIRE themes
BGS Thesaurus of Geosciences

Seismic data , Oil wells , Boreholes , Petroleum exploration , Oil fields , Hydrocarbons
Geographic coverage
Temporal reference
Temporal extent
Temporal extent
Date (

Creation

)

2018
Quality and validity
Lineage

Petroleum licences issued by the Oil and Gas Authority (OGA) require that all hydrocarbon data from the UK continental shelf (UKCS) data are preserved in perpetuity and in usable condition. Historically, a route to end this obligation was achieved by archiving data in the National Hydrocarbon Data Archive ( NHDA), which was active from 2003 to 2016. The NHDA, operated by BGS on behalf of the UK government, was the primary long-term data archive for UK offshore oil and gas exploration and production activity data. During its life the NHDA was used by various operators and organisations to archive a range of UKCS data from one field, 15 licences, 33 seismic surveys and 102 wells. Details on these can be found at the web link: http://www.bgs.ac.uk/nhda/home.html After decommissioning the Hutton Field, the then operator Kerr McGee deposited the well and seismic data within the NHDA. The NHDA has taken over management of this data and has now licensed it for academic and non-commercial use. Data was also deposited with Common Data Access Limited (CDA) who are a not-for-profit subsidiary of Oil and Gas UK and provided a function to report data to the OGA and share data. This CDA data archive will be at the core of future UK National Data Repository (NDR). The CDA system maintain a digital repository of more than 11,500 wells from the UKCS, more information on CDA can be found online at: https://cdal.com/ The majority of the files have not been edited in any way and simply compiled. Some new files have been derived from the existing data more details can be found in: Fellgett, M.W.; Kingdon, A.; Fernie, A.; Baker, G.; Mehta, M.; Henderson, A.F. 2019. Oilfield in a box: the Hutton Field Dataset. Nottingham, UK, British Geological Survey, 17pp. (OR/19/034)
Conformity
Conformity
Conformity
Conformity
Conformity
Conformity
Explanation

See the referenced specification
Restrictions on access and use
Access constraints

The copyright of materials derived from the British Geological Survey's work is vested in the Natural Environment Research Council [NERC]. No part of this work may be reproduced or transmitted in any form or by any means, or stored in a retrieval system of any nature, without the prior permission of the copyright holder, via the BGS Intellectual Property Rights Manager. Use by customers of information provided by the BGS, is at the customer's own risk. In view of the disparate sources of information at BGS's disposal, including such material donated to BGS, that BGS accepts in good faith as being accurate, the Natural Environment Research Council (NERC) gives no warranty, expressed or implied, as to the quality or accuracy of the information supplied, or to the information's suitability for any use. NERC/BGS accepts no liability whatever in respect of loss, damage, injury or other occurence however caused.
Access constraints

Available under the Open Government Licence subject to the following acknowledgement accompanying the reproduced NERC materials "Contains NERC materials ©NERC [year]"
Responsible organization (s)
Contact for the resource
Responsible organization (s)
Contact for the resource
Metadata information
Contact for the metadata
Organisation name

British Geological Survey
Email
Date stamp

2020-11-27
Metadata language

English

English
SDS
Conformance class 1: invocable
Access Point URL
Endpoint URL
Technical specification
Conformance class 2: interoperable
Access constraints
Limitation
Use constraints
Limitation
Responsible custodian
Contact for the resource
Overviews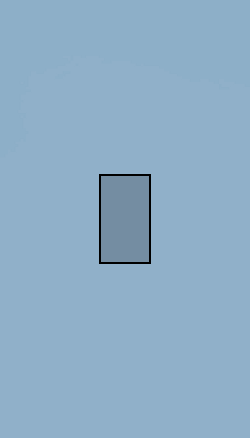 Provided by
Associated resources
Not available