Re-inventing the planet: The Neoproterozoic revolution in oxygenation, biogeochemistry and biological complexity (NERC grant NE/I005862/1)
The Earth is a truly remarkable planet. In addition to the physical processes driving plate tectonics, climate and ocean-atmospheric exchange, it supports an extraordinary diversity of living organisms, from microbes to mammals and everything in between. Such wasn't always the case, however, and it is clear that both the planet and its biosphere have evolved - indeed, co-evolved - over deep time. In the past two billion years, by far the most fundamental shift in this co-evolutionary process occurred during the Neoproterozoic (1000 to 542 million years ago), a planetary revolution that culminated in the modern Earth system. The Neoproterozoic begins with a biosphere populated almost exclusively by microbes, and ends in the midst of its greatest ever evolutionary radiation - including the diverse macroscopic and biomineralizing organisms that define the modern biosphere. At the same time, it witnessed the greatest climatic and biogeochemical perturbations that the planet has ever experienced, alongside major palaeogeographic reconfigurations and a deep ocean that is becoming oxygenated for the first time. There is no question that these phenomena are broadly interlinked, but the tangle of causes, consequences and co-evolutionary feedbacks has yet to be convincingly teased apart. In order to reconstruct the Neoproterozoic revolution, we propose a multidisciplinary programme of research that will capture its evolving geochemical and biological signatures in unprecedented detail. Most significantly, these collated data will be assessed and modeled in the context of a co-evolving Earth system, whereby developments in one compartment potentially facilitate and escalate those in another, sometimes to the extent of deriving entirely novel phenomena and co-evolutionary opportunities. Our approach will be guided by three general hypotheses, testable against accruing data and theory: H1) that the enhanced weathering associated with land-dwelling eukaryotes was initiated in the early Neoproterozoic leading to major environmental change, including extreme glaciations and stepwise increase(s) in atmospheric oxygen concentration; H2) that major environmental changes in the mid Neoproterozoic triggered the emergence of animals; and H3) that the late Neoproterozoic-Cambrian radiations of animals and biomineralization were themselves responsible for much of the accompanying biogeochemical perturbation. Primary data for this project will be assembled from field studies of key geological sections in the UK and North China, along with contributed sample sets from Namibia, Spitsbergen and various archived collections. Together, these offer close to comprehensive coverage of the Neoproterozoic - not least, spectacular new surfaces of Ediacaran macrofossils from Charnwood Forest. Collected samples will be analysed to assess associated weathering and climate (Sr, C, O and S isotopes), oceanic redox conditions (Fe speciation and trace metals), nutrient dynamics (P speciation and trace metals) and biological constituents (microfossils, macrofossils and biomarker molecules). These data will be integrated and interrogated through the development of heuristic, spatial and evolutionary models. Beyond its integrative approach, the strength of this proposal lies in the diversity of the contributing researchers. Alongside our own expertise in biogeochemistry, palaeobiology and Earth system modelling, we are very pleased to have attracted world-class project partners in Neoproterozoic stratigraphy, geochronology and biomarker analysis. Further insight will come from our contingent of two PDRAs and three PhD students working across the range of topics and linked via a schedule of regular team meetings. Taken together, we anticipate a fundamentally improved understanding of the Neoproterozoic Earth system and the co-evolutionary interplay between the biosphere and planet.
Simple
Date (

Creation

)

2012
Maintenance and update frequency

notApplicable

notApplicable
GEMET - INSPIRE themes
BGS Thesaurus of Geosciences
Keywords
Access constraints

otherRestrictions

Other restrictions
Use constraints

otherRestrictions

Other restrictions
Other constraints

The copyright of materials derived from the British Geological Survey's work is vested in the Natural Environment Research Council [NERC]. No part of this work may be reproduced or transmitted in any form or by any means, or stored in a retrieval system of any nature, without the prior permission of the copyright holder, via the BGS Intellectual Property Rights Manager. Use by customers of information provided by the BGS, is at the customer's own risk. In view of the disparate sources of information at BGS's disposal, including such material donated to BGS, that BGS accepts in good faith as being accurate, the Natural Environment Research Council (NERC) gives no warranty, expressed or implied, as to the quality or accuracy of the information supplied, or to the information's suitability for any use. NERC/BGS accepts no liability whatever in respect of loss, damage, injury or other occurence however caused.
Other constraints

Either: (i) the dataset is made freely available, e.g. via the Internet, for a restricted category of use (e.g. educational use only); or (ii) the dataset has not been formally approved by BGS for access and use by external clients under licence, but its use may be permitted under alternative formal arrangements; or (iii) the dataset contains 3rd party data or information obtained by BGS under terms and conditions that must be consulted in order to determine the permitted usage of the dataset. Refer to the BGS staff member responsible for the creation of the dataset if further advice is required. He / she should be familiar with the composition of the dataset, particularly with regard to 3rd party IPR contained in it, and any resultant use restrictions. This staff member should revert to the IPR Section (ipr@bgs.ac.uk ) for advice, should the position not be clear.
Metadata language

English

English
Topic category

Geoscientific information
Geographic identifier

AU

 

Date (

Revision

)

2009
Geographic identifier

AUS

 

Date (

Revision

)

2009
Geographic identifier

AUSTRALIA [id=573000]

 

Date (

Creation

)

1979
Geographic identifier

CA

 

Date (

Revision

)

2009
Geographic identifier

CAN

 

Date (

Revision

)

2009
Geographic identifier

CANADA [id=710000]

 

Date (

Creation

)

1979
Geographic identifier

SINO-KOREAN PLATFORM [id=504200]

 

Date (

Creation

)

1979
Geographic identifier

SVALBARD [id=904500]

 

Date (

Creation

)

1979
Supplemental Information

NERC grant, split award. Lead grant NE/I005978/1, child grants NE/I005862/1, NE/I005935/1, NE/I005927/1, NE/I00596X/1, NE/I005951/1.
Reference system identifier

OGP / GLOC

 

Date (

Revision

)

2005
Distribution format
OnLine resource
OnLine resource
Hierarchy level

dataset

Dataset
Other

dataset
Conformance result
Date (

Publication

)

2011
Explanation

See the referenced specification
Pass

false
Conformance result
Date (

Publication

)

2010-12-08
Explanation
Pass

false
Statement

For lineage see published papers. DOI: 10.1038/NGEO2434. DOI: 10.1016/j.gca.2013.01.017
gmd:MD_Metadata
File identifier

2e50d5c7-cdf3-34c8-e054-002128a47908  

XML
Metadata language

English

English
Hierarchy level

dataset

Dataset
Date stamp

2020-10-26
Metadata standard name

UK GEMINI
Metadata standard version

2.3
Dataset URI
Overviews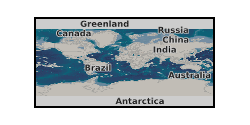 Provided by
Associated resources
Not available